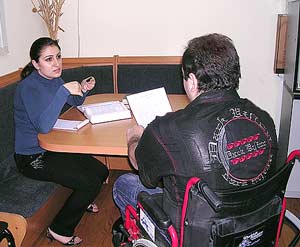 One of the most important activities under our Mission is the protection of the rights of people with disabilities in Armenia. Our free of charge legal advice service works to promote awareness of the rights of people with disabilities, defend these individuals if they believe they have been discriminated against, and provide other kinds of legal support services and information.

Unison provides the following legal services:

Legal advice on specific cases
Attorney service to litigate cases of discrimination based on the grounds of disability
Provide information on the relevant state authorities and current legislation
Preparing legal documents.