Every person may need psychological aid at difficult periods in their lives. In many cases, psychological assistance may dramatically improve the quality of life of people with disabilities (especially those who have recently become disabled) and their families.

From 2007 till 2009, Unison was providing free psychological aid service to people with disabilities and their families, the primary goals of which are:
To unveil the hidden potential of people with disabilities and to improve their self-esteem
To increase their social activity
To enable people with disabilities to live the fullest, most productive and independent life possible.
Psychological aid primarily addresses the following problems:
Segregation from the society
Alarm conditions and stress situations
Low level of social adaptation
Disability-related complexes.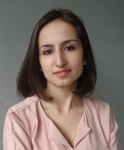 Psychologist Eva Asribabayan provides counseling at the Unison Offices. If necessary, arrangements of home visits are also possible.
To learn more, please contact us at (+37410) 522170.