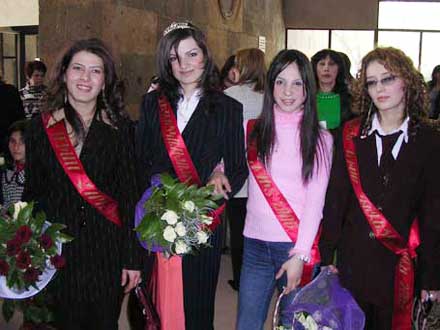 Since 2004, Unison has organized an annual National Beauty Photo Contest for women with disabilities. The contest is open to women and girls with disabilities ages 16-40. The number of participants increases and the award ceremony becomes more festive with each year.

The goal of the competition is to illustrate that true beauty may not be limited in a person with disabilities and it does not diminish under any circumstances. Thus the participants prove to the public at large that their disabilities do not confine the perception of beauty.

The jury consists of distinguished Armenian figures. If needed, the organizers provide free services of a photographer and reimburse the transportation costs of the winners. To see the photos from the different years contests, please click here.

For more information, please call us at (+37410) 522170.