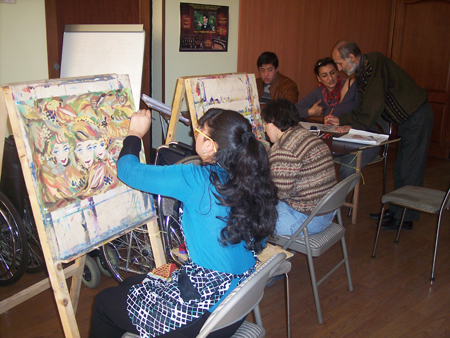 The Unison Art Studio was created in 2003 under the initiative of Ara Haroutyunyan, member of Armenia's Artists' Union. The Studio has a very special place among the programs of our organization. As a result of this program, many young people with physical and mental disabilities have the chance to express their inner life by means of colors. Art creates a special way of communication with the outer world. The trainee's best works of art are presented at exhibitions. Unison provides all of the necessary materials for the training (paints, brushes, paper, etc.).

Art lessons are conducted twice per week and take about 2 hours. The groups are formed of two to three persons at most. In 2010, the experienced trainer and talented artist Mary Moon was replaced by Gegham Gulikyan, the current head of the Studio, Member of Armenia's Artists' Union.

For more information, please call us at (+37410) 522170.